Magnesium is an important part of our body and magnesium deficiency is also one of the most common malnutrition causes.
A magnesium deficiency can cause significant symptoms. Some of them include:
Heart Disease
Kidney Damage
Liver problems
Worsened PMS symptoms
Mood swings
Trouble with sleeping
Muscle cramps
Heart problems
Depression
Because of that, it is important that we get enough magnesium in our diets in order to prevent those problems.
The truth is that it is not always easy to eat every single nutrient on a daily basis and this is why a lot of us rely on supplements such as multivitamins or fish oil to help boost up our nutrients.
The body loses stores of magnesium every day from normal functions such as muscle movement, heartbeat, and hormone production. Although we only need small amounts of magnesium relative to other nutrients, we must regularly replenish our stores either from foods or magnesium supplements in order to prevent deficiency symptoms.
You can think of it as similar to burning calories in a day. We eat every day, but the calories are burnt throughout the day even if you are sleeping or just sitting there.
These are the current RDAs for magnesium depending on your age and gender according to the NIH:
Infants–6 months: 30 mg
7–12 months: 75 mg
1–3 years: 80 mg
4–8 years: 130 mg
9–13 years: 240 mg
14–18 years: 410 mg for men; 360 mg for women
19–30 years: 400 mg for men; 310 mg for women
Adults 31 years and older: 420 mg for men; 320 mg for women
Pregnant women: 350-360 mg
Women who are breastfeeding: 310-320 mg
And just a quick note, athletes actually need more magnesium than normal people to recover from the workouts.
Now with that said, let's say you aren't getting enough magnesium in your diet, you can always take magnesium supplements to make up for that.
Let's go over some of the best magnesium supplements out there.
This is a magnesium soft chew created by GNC (well-known supplement brand). Magnesium Soft Chews are a convenient alternative to pills and a great addition to your daily nutrition and health regimen. Just two soft chews provide 250 mg of magnesium, an essential mineral. Their Magnesium Soft Chews are made with magnesium citrate, a form of magnesium that is absorbed more easily by the body so you get the maximum benefits.
The flavor that this comes with is strawberry and it's my personal favorite because it tastes a bit like gummy bears.
If you're somebody that has a hard time swallowing pills, then this chewable magnesium pill is best for you.
Another good thing is that these can last a while because it comes in packs of 60 chewable.
The next one on the list is Trace Mineral's Magnesium 300 MG. These are tablets and it's not like the soft chews mentioned above. If you can take pills without a problem then you should give these magnesium pills a try.
Magnesium Tablet is a carefully formulated blend of complementary sources of magnesium that provides 300 mg of magnesium per serving to help you maintain healthy levels of magnesium in the body for optimum health and wellness.
One thing that I loved about these pills is that it didn't cause any digestive issues for me. I usually have problems taking pills myself, but these tend to digest fine and my magnesium levels went up rather quickly.
I also did not experience any side effects or irritations.
The only thing that I didn't like about this magnesium supplement is that it cost a bit too much for it's value. It comes with 60 tablets, but there are other similar brands that do better. I would still recommend it for people who are looking for a quick magnesium boost though.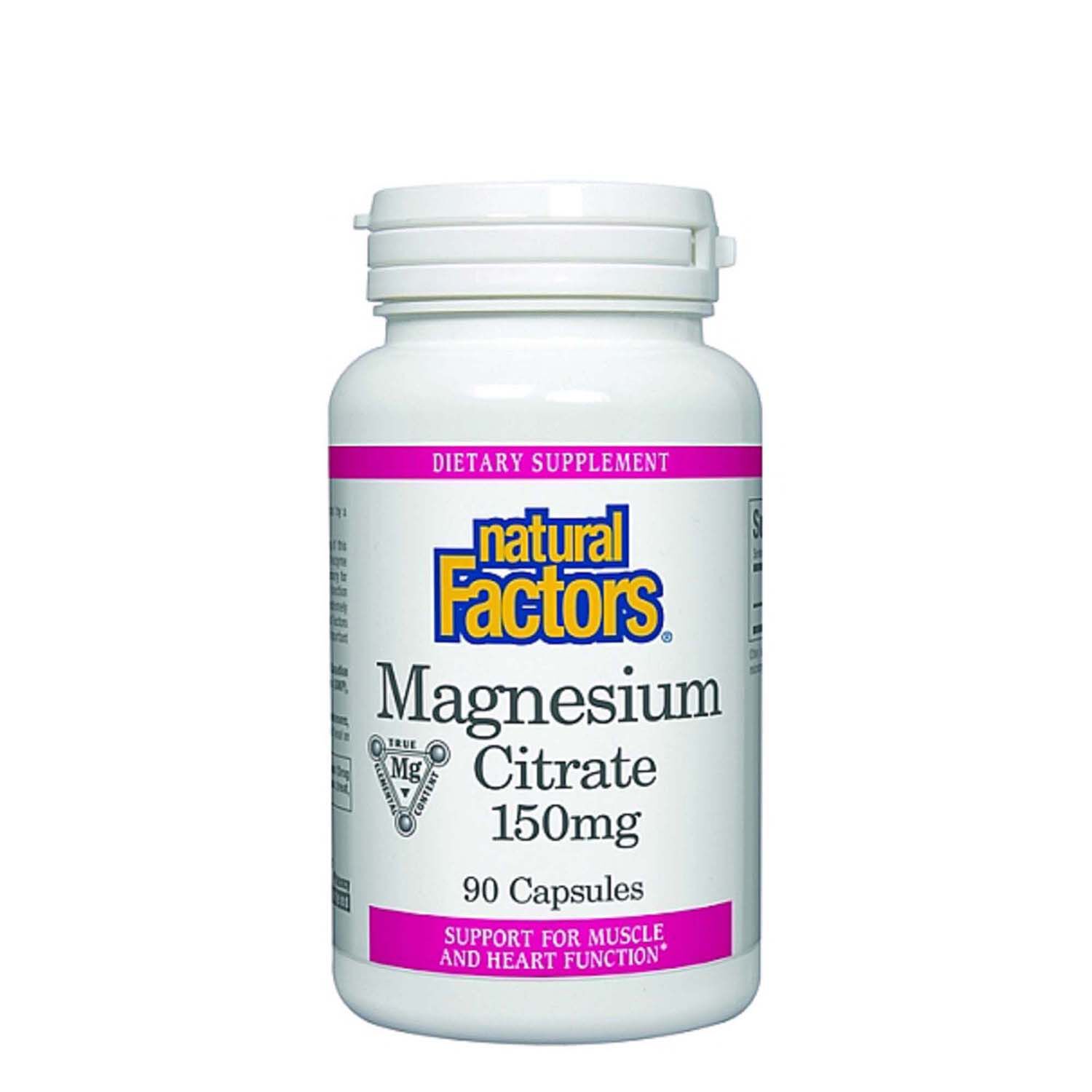 This is another well-known brand in the supplement space. Natural Factors Magnesium Citrate capsules contain 150mg of this extraordinary mineral. Citrates are extremely well absorbed and well-tolerated by the body making Natural Factors Magnesium Citrate capsules an excellent way to get magnesium into your system.
It comes with 90 capsules and I believe it is pretty good for the value. On the other side of the coin, even though they claim to be easy to digest some users still experienced tummy troubles which could be something those prone to sensitive stomachs may need to take into consideration.
Magnesium Citrate is easily absorbed, and NOW® Magnesium Citrate Softgels are provided in a liquid base with chelated forms for superior bioavailability.
These are one of my favorites as well. As I mentioned above, I can't tolerate hard pills either especially when they look like horse pills. These are soft gells and it makes swalloing much easier.
The ingredients have been lab tested for purity and the powder is free from any additives or allergens which will appeal to those with dietary intolerances.
As a dietary supplement, take 3 soft gels daily, preferably with food is what the company recommends. Three soft gels contain about 400mg of magnesium and I think it's a pretty good bang for the buck. This one comes with 180 soft gels so it can last you quite some time.
Best Selling Magnesium Supplement Natural Calm was developed by leading nutritional researcher Peter Gillham. Natural Calm is the only water-soluble magnesium blend utilizing Mr. Gillham's exclusive delivery formula and balanced pH, which provides superior magnesium absorption and maximum benefit.
People like to call this the anti-stress drink and it comes with awesome flavors. The raspberry-lemon flavor is what makes this magnesium supplement stand out.
This is created with a highly absorbable proprietary blend of Magnesium Citrate in ionic form, Stevia, Natural Raspberry Flavor, Natural Lemon Flavor
Individual needs may vary. Start with a half-teaspoon daily and gradually increase to 3 teaspoons (or more, as needed). When bowels are comfortably loose, this is the optimal amount. The total quantity of Natural Calm you are taking may be broken down into two or three portions per day, taken with or without food.
High Absorption Magnesium contains elemental magnesium chelated with the amino acids glycine and lysine. Glycine has been shown to be an efficient carrier for minerals that facilitate absorption in the intestinal tract. Glycine is used by the body to from collagen, a key protein in cartilage and connective tissue.* Lysine is an essential amino acid that assists gastric function.
You can take these twice daily with or without food. The ingredients include Cellulose, Stearic Acid, Croscarmellose Sodium, Hypromellose, Magnesium Stearate (Vegetable Source), Titanium Oxide (food grade).
Personally, this is my least favorite one from this entire list because it didn't really seem anything special to me compared to the other ones above. It was an "average" magnesium supplement tablet. The price for the value is excellent though as it is really budget friendly and a container can last you quite some time.
This magnesium supplement by Z-Matrix is one of my ALL time favorites because this was the one where I saw results almost instantly. I was able to sleep better the following nights after taking this. I continue to take these when necessary.
This is the ultimate supplement for people who want to grow strength, sleep better, increase their magnesium levels and more.
In addition to just magnesium, Z-matrix comes with the following:
ZINC (30MG)
Supports protein synthesis and immune functions.*
MAGNESIUM ASPARTAME (450MG)
Highly absorbable form of magnesium that supports muscle and nerve function, energy metabolism and protein synthesis.*
VITAMIN B6 (11MG)
Enhances the absorption of Zinc and Magnesium as well as supporting protein and carbohydrate metabolism.*
FOLIC ACID (100MG)
Supports use and synthesis of proteins.*
VITAMIN D3 (500IU)
Supports protein synthesis, neuromuscluar function and bone health.*
L-THEANINE (200MG)
Amino Acid derived from tea that supports relaxation, focus and stress reduction.*
BIOPERINE (5MG)
Extracted from the Black Pepper Fruit, Bioperine supports bioavailability and nutrient uptake.
Conclusion
I hope this article helped you in terms of selecting a good magnesium supplement for you or your loved ones. Magnesium is important and you should pick a supplement from the list that works best for you. Not one supplement works for everyone and not everyone has the same preferences when it comes to supplements, so read through our unbiased reviews and pick the one that's best for you.
If you like what you're reading, please don't forget to subscribe to our newsletter!